News Releases
One-stop total Hydraulic Solution for every Industrial needs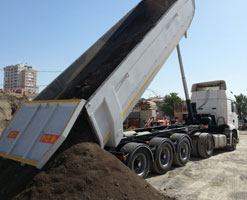 Servoline manufactures a wide range of SERVOLINE brand of transformer oil purification and reconditioning plants. These plants cover the entire range of low, medium, high and ultra high vacuum models to meet the demanding specifications backed up by value added service. SERVOLINE brand transformer oil conditioning plants are available in a variety of range of 200 liters per hour to 12,000 liters per hour (LPH).
Oil Conditioning plants are being marketed by our associates 'Servoline' under the able leadership of dynamic chief executive, Mrs. Kamla S. Kabra well supported by a dedicated team of engineers and executives.
The company today has an extensive clientele which includes major Power Corporation, Electricity Boards, Steel Plants, Coal Sector, Oil Sectors and refineries apart from large & small Industrial house.